Career Profile
I'm a DevOps minded and Cloud specialist Engineer with a clear orientation towards Leadership and Business development. I consider myself as a very proactive person, always looking for new and innovative ways of solving all types of tech challenges or business related problems, designing and implementing the technologies integrations, business plans or building the solution by myself!
I am a friendly person, very patient and with good listening skills. On the other hand, due to my experience in outreach activities, such as multidisciplinary training courses or innovation related talks, I'm considered as a good speaker and knowledge conveyor.
I am a team player and, at the same time, I have leadership capabilities and a strong inquisitiveness towards people development. I easily learn new concepts and technologies and I always have the need to dive deep on everything I learn. I love self-learning and I am very autonomous carrying out the tasks I'm entrusted with.
Experiences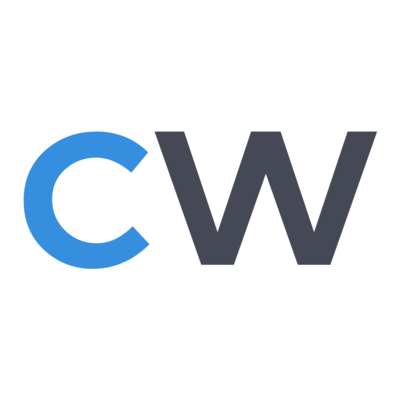 I'm accountable for CoverWallet's business technical reliability, leading the four pillars of CoverWallet's Information Services:
Data Systems
Cloud Infrastructure
Security
IT
My main mission in CoverWallet is to enable business with the data products and cover the needs related to infrastructure in a cost-efficient, secure and reliable way. Therefore, I'm leading five different teams that together handle the four IT components:
Data Science
Data Engineering
Service Reliability Engineering (DevOps)
Security
Corporate IT

Technical Account Manager for Amazon Web Services (AWS), under the Enterprise Support Organisation, working with top AWS Enterprise customers helping them make the most out of AWS.
Top AWS enterprise customers primary contact and customer ambassador in AWS.
Direct technical support on AWS products and intergrations or engagement facilitator with AWS subject mater experts (SMEs).
Business plans alignment facilitator between customer's and AWS's roadmaps.
Finanacial, Security, Performance and Architectural customer implementations reviews and audit.
AWS products presentations, demos and workshops.
Bridge between AWS Partners and AWS Customers.
C-level engamenents facilitator on business and operational issues.
Technology environment: Business Analytics (Redshift, Tableau), Build-Your-Own-Tool (Python), Architecture reviews, Multiple AWS Products (IaaS, PaaS and SaaS), Security and Account management reviews (Trusted Advisdor).
Key personal projects:
AWS Reserved Instances Recommendator
Financial Analysis Framework

Team Leader at Tuenti (Telefónica) managing the Continuous Engineering (DevOps) team under the Operations Area
Multi-location (Spain & Israel) team composed of seven Senior DevOps Engineers.
Implemented an Agile team way-of-working based on Scrum methodolgy.
First contact for internal stakeholders relations to set expectations, internal selling and agree on business plans alignments.
Focus on people development for individual and collective profesional growth.
Team activity around a set of Telco B2C products, consisting on Mobile apps and Backend sw.
Team responsability around the E2E deliverables life cycle, including QA, Deployment and Operation stages.
Technology environment: Microservices (Kubernetes), Source Control (Git, Artifactory), Hybrid Cloud IaC (Terraform), Configuration Management (Puppet), Automation (Ansible), CI & CD (Jenkins & Jira), Monitoring and Debuging (Prometheus).
Key personal projects:
Microservices platform based on Kubernetes
Microservices DevOps Pipelines

Technical Leader for Telefonica CCDO (Future Comms Area) at the Service Engineering (SEEN) department.
Influencing stakeholders and other area teams on DevOps implementation and best practices in all life cycles stages; coding, testing, deploying, operating and measuring.
Technical reference and hands-on resource on complex operational issues or project blockers.
Program management responsable of the department roadmap, handling several projects in paralel with different teams in the orgazation.
Product Owner in some of the department internal projects in the DevOps field.
Technology environment: System Administration (Linux), Cloud Architecture (AWS and Azure) Build-Your-Own-Tool (Python), Chaos Engineering, CI & CD (Jenkins, Ansible), Infra as Code (Terraform, CloudFormation) Source Control (Git), Monitoring & Measuring (Splunk, Graphite), Microservices (k8s).
Key personal projects:
Real-Time service Cloud migration assesment (multi vendor) and implementation
Hybrid Cloud Management: Infrastructure as Code (IaC)
Multibranching (Blue/Green Deployment)
Reactive Monitoring with automatic handlers
On-premises Chaos Monkey

Service Engineer for Telefonica CCDO (Future Comms Area) at the Service Engineering (SEEN) department.
Reliability Engineer hat: Analyze service behavior, develop custom operational tools and lead technical task forces
Technology Observatory Lead hat: Continuous researching on new engineering tools and methodologies to provide technical guidance to the Org.
Project Manager hat: Lead development and deployment of internal projects and POCs.
Technology environment: Python, Queue Systems (AMQ), NonSQL DBs, Linux, Git, Docker, Nagios, Splunk, Graphite, Debuging.
Key personal projects:
Measure Everything
E2E VoIP probes based on Raspberry Pi

Technical Service Manager for Telefónica Digital – GO&D leading the services operation, covering product operation design and management:
Apply technical criteria to make the right technical decisions and production changes
Prepare technical strategies to improve service performance and operation.
Define technical operational requirements for Development, Architecture and Service Delivery.
Problem Management and Task Forces Coordination.
Define and Monitor (technical) operational KPIs.
Develop or define Operating Tools and automatic operational procedures.
Technical Service knowledge with E2E vision, to help support teams on crisis.
Consultant Engineer for Telefónica Digital under the L3 Support (G.O.D.) initiative, as Team Coordinator of several national and international projects.
Linux systems administration.
Problem management.
Internal and external training courses.
Project management.
Staff Recruitment.
Projects
Key examples of some projects I've done in my last positions:
AWS Reserved Instances Recommendator
-
Based on AWS obscure billing files, a tool to analyze running workloads and create a purchase recommendation based on economic, coverage and usage risk factors.
Financial Analysis Framework
-
Using AWS billing files, a tool/framework based on Redshift and PL-SQL to get insights on consts allocations and AWS commercial actions (EDP, Credits, Private Pricings) impact.
Microservices platform based on Kubernetes
-
Build from zero a new multi-site platform based on Kubernetes,Docker and CoreOS, using Puppet and Cloud for deployment and Prometheus and Ansible for O&M monitoring and procedures.
Multibranching (Blue/Green Deployment)
-
Design on how to run multiple versions of same component in parallel and how to do smooth traffic transition betwen branches to route customers traffic to especific versions.
Reactive Monitoring with automatic handlers
-
Design a monitoring framework to reduce the MTTR and MTTA of any operational issue, mixing all Support levels and mixing automatic and manual actions with Actions Protocols.
On-premises Chaos Monkey
-
Design the framework to implement failure escenarios to test the O&M teams, detection tools and recovery procedures, in an on-prem environment.
Measure Everything
-
Devise a new monitoring philosophy based on metrics collection and anomalies detection usign Graphite, Splunk and Skyline (Etsy).
Skills & Proficiency
Cloud Software Architecture